With their close connection to nature, their fantastic outdoor products and their special way of bringing consciousness into everyday (work) life, the beautiful people behind the Japanese brand Snow Peak are a true enrichment for SEEK. In January they will show their collection in Berlin for the first time and we couldn't be more excited. Emily Dillon, Snow Peak's Sales Director in London gave us a first glimpse of what to expect.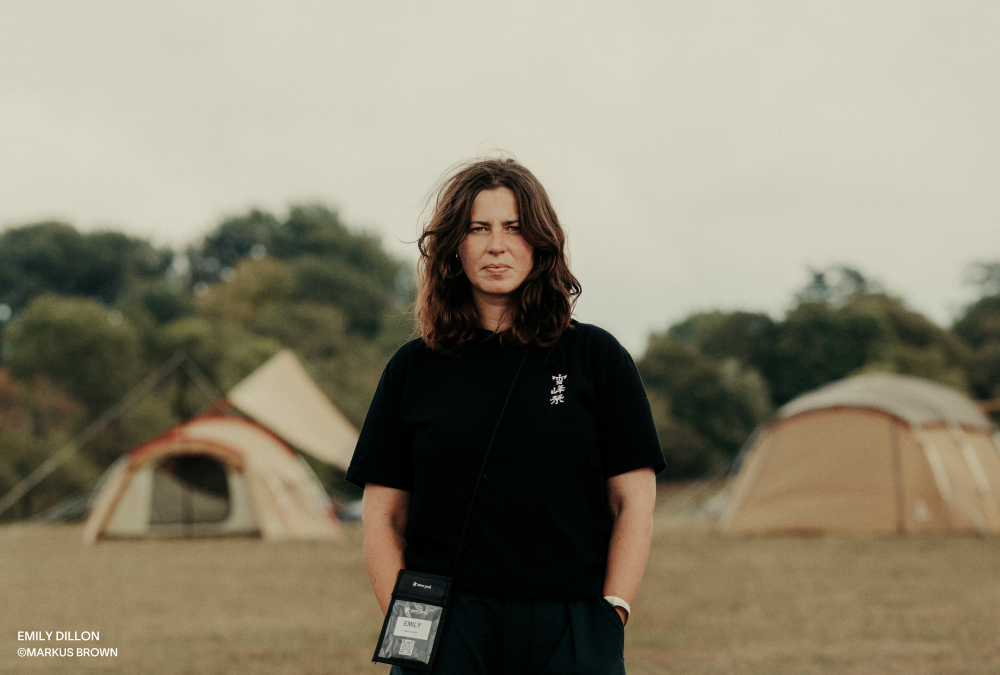 What are you looking forward to most coming to SEEK?

"Currywurst and German Beer. Only partially kidding… We are really looking forward to meeting people who enjoy getting outdoors and telling us about their camping experiences. We camped in Berlin last summer and loved it and we're keen to hear more about the German outdoor lifestyle."
Strategically, why does it make sense for Snow Peak to be present in Berlin (at SEEK) this season?

"Snow Peak is a truly unique brand. When I joined the UK side three and a half years ago, I knew little of the outdoor industry and honestly, only really understood the clothing in the collection. Coming from a fashion background, I appreciated the Japanese fabrics, the seam construction and the beautiful and truly functional silhouettes of the apparel. When Tohru Yamai, our president came to the UK and asked how many nights I had spent camping back in March 2019, I scoffed and explained that no one in the UK camped before Easter weekend. If he asked me that question in March 2022, I would have already spent ten nights camping - if he asked me yesterday, I think I am close to sixty nights this year. The apparel part of the collection is functional, well designed and original and we look forward to showing the new collection to buyers in Berlin. But, in all honesty, what we are really looking to do is to encourage more people to spend time outdoors. We hope that by starting with the familiar, functional apparel, we can find a way to share our passion around our favourite pieces of gear and ultimately encourage more people to come and camp with us. We're excited to be hosting a camp event in Berlin next autumn with our friends at HHV and really hope that some like minded souls from SEEK will join us."
Who are you excited to meet and exchange with?

"Everyone who is open to the idea of spending more time outdoors."
What will your booth look like?
"Please come and see us to find out! ;)"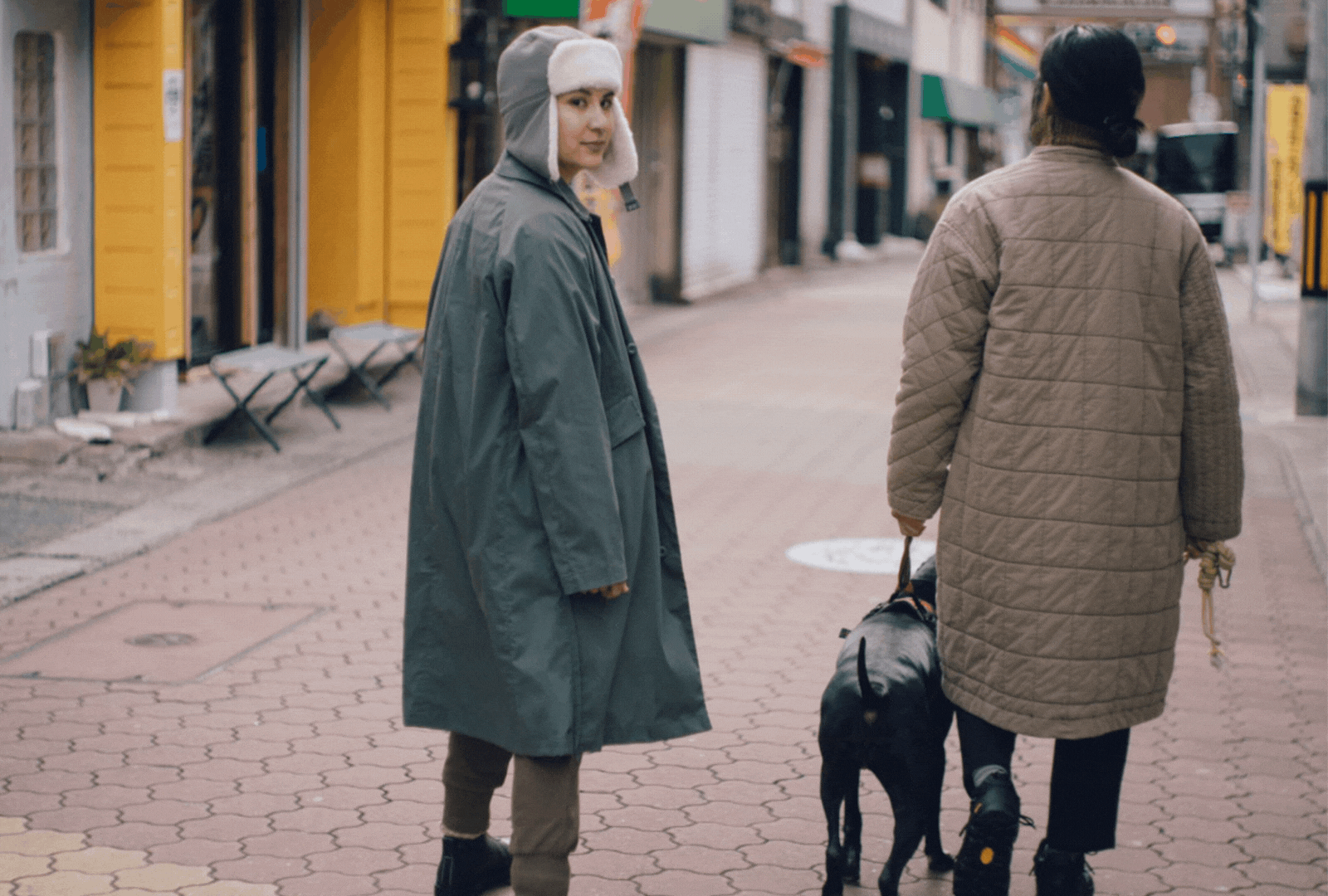 Outdoor brands are having a moment. People are reconnecting with and spending more time in nature. What's your personal story? How do you take a breath and calm down from modern life?

"I could talk about this for hours… I worked in the fashion industry for several years, I got slightly jaded with the cycle of appointments, not seeing a buyer for months, maybe popping in for a store visit to see them if they were available. But then asking them to spend money with me every six months without ever truly understanding their business. And at the time I was working for a brand where my career wasn't progressing as I would have hoped, so I left. I had no idea what to do – so I decided to take a year travelling (it was actually more like three years…) I walked across Spain, I moved to Morocco, I would come back to the UK every so often and pick up a random job - mainly running round backstage at music festivals - then would go travelling again. I was spending almost all my time outdoors and it made me really happy and grounded. Then when I was back in the UK and at a bit of a loss what to do, I was lucky that Kei Saito, my old colleague from Nigel Cabourn, contacted me about Snow Peak and asked me to get involved with the brand. I didn't think that I wanted to get back into sales but it's been the most amazing experience and taught me so much. Many of my sales appointments now last 24 hours, rather than 20 minutes and I really love spending time with people outdoors, sitting round a campfire. It rarely feels like work and rather than sitting down at a desk most of our customer and team meetings are spent walking round the fields of our office in Godalming or round St James's Park near our store in Regent Street. Days off are now spent hiking mountains or coastal paths with friends. It helps me to relax and enjoy the beauty of the outdoors."
The last time you've slept in a tent?

"Last Thursday. Well, I actually camped three nights last week: Tuesday to Thursday. We had our CEO, Noah Reis over from Japan and the whole Snow Peak UK team camped at the office – our perfect way to spend the evening together. Then, on Thursday we took a dozen customers and friends of the brand to the Tess River in Kimbridge. There, we spent the day fly fishing, eating home cooked food and sake tasting - which ended up with a very competitive 'midnight toastie off'! We somewhat luckily planned the event on the only sunny day in November. I must give kudos to our store manager Ollie Puttick and our office manager Hideko Senda, who arrived first on site in the pouring rain on Wednesday night and managed to put up the tarps and tents in the most horrendous conditions. I felt somewhat of a fraud to turn up later that evening to everything having been set up! Weather dependency comes with the job, we have all learned to cope with wind & rain."
What's the current Snow Peak bestseller?

"The Takibi Fire and Grill Set – perfect to cook on or use as a firepit, for home or camp, this set has been our best seller for the last two years."

If SEEK was a song (you'd sing by the campfire)?

"I am afraid I couldn't get a note in a bank. I'd be too embarrassed to sing. I would be happy to sway along to anything you chose."