Nothing changes until we change it. Progress means doing things differently. The Premium Group team has always been good at "getting things done" and is boldly moving forward with its new event formats. PREMIUM and SEEK will be louder, more provocative, and at the same time more personal and efficient. In addition, a new The Ground format awaits the industry that takes place in collaboration with Platte Berlin.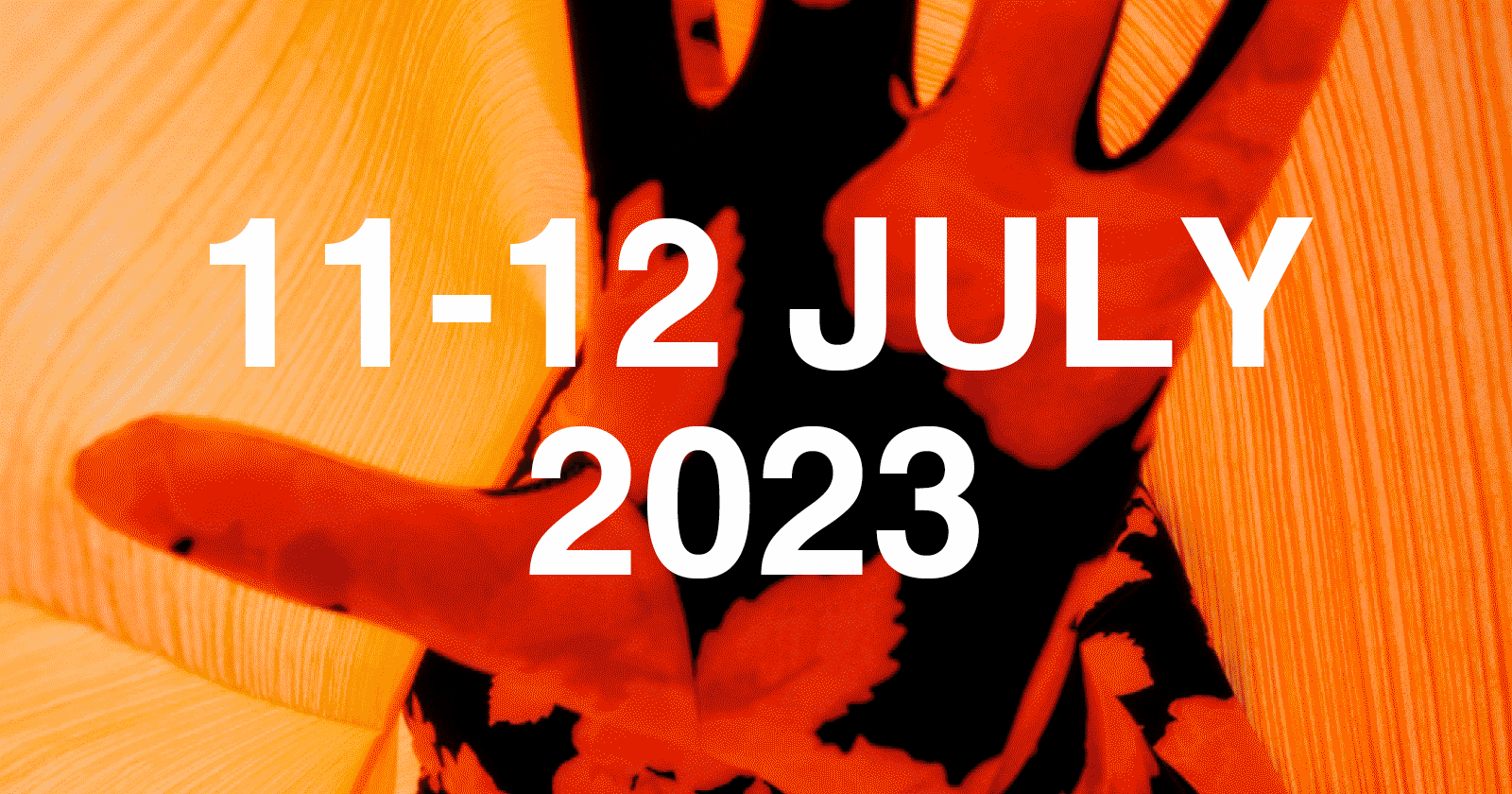 Matchmaking 2.0

Recognising and shaping communities early on to create a win-win for all has always been a strength of the PREMIUM and SEEK organisers. This has encouraged a strong community to flourish that sticks together, showcases innovation, and demonstrates courage and attitude. In 2022, The Ground was created to bring brands and fashion professionals into dialogue with Gen Z. Platte Berlin is a platform from Berlin's creative scene where diversity is lived and all are welcome. It's about exchanging ideas and getting creative together, and that perfectly complements The Ground's approach. Under the motto "Platte raves The Ground", there will be a community lounge in July that focuses on live content creation, Gen Z, and fashion experiences. Along with selected (fashion) brands, the Station Berlin site will be filled for two days with various networking opportunities and an extensive content programme with, among other things, live interviews, round tables, and keynote lectures. Spaces for personal and intimate exchange will be created to hear and discuss valuable "how to" content on the most important trends in sustainability, tech, fashion, business, and beauty.

That's next in sustainability, tech, business, and culture

The sustainability experts from studio MM04 will focus on denim and organise a 202030 pop-up programme on the successes in transforming the sector, asking: how can we scale denim's sustainability transformation? What can the fashion industry at large learn from this sector's journey? To follow, studio MM04 also offers a community class on the EU Textile Strategy and Green Claims compliance. The tech format Yoonaverse will present virtually and on-site the most relevant impulses for profitability and sustainable growth through digital progress. The focus will be on new opportunities through generative AI, Web 3 Communities, Virtual Try-Ons, Machine Learning, and NFTs, among others. Further programme highlights will be provided by Ayan Yuruks team from Showz on the topics of diversity in medium-sized companies and genderless design, Ebay on circular fashion, Famefact on LinkedIn hacks, Simone Hartmann on modern leadership, Nerd on the topic of hype, Tik Tok on best practices for social media, Cloudy Zakrocki from Mikado Culture on modern culture management and much more.

PREMIUM and SEEK: Redefined

The newly defined PREMIUM shows a progressively curated brand portfolio with internationally recognised Berlin brands such as Naomi Tarazi, Helena Stölting, and Prinz Berlin, Italian designs by Filippo De Laurentiis, Shaft Jeans, Peuterey, and Floor, international brands such as Silk Laundry, Ruby Yaya, and Crush as well as many other promising love brands. After the success in winter, there will be another emphasis on beauty with a dedicated beauty lounge and selected brands. The (fashion) scene can also look forward to a showroom curated by the Fashion Council Germany, more than 20 brands from Ukraine, and an activation of Denim Premiere Vision. In addition to Heritage, Y2K, and Modern Sportswear, SEEK will also show the best of outdoor with brands such as Jack Wolfskin, Helinox, and Heimplanet. Superga, Sebago, Blue Blanket, and Chpo are also on board. The picture will be rounded by sustainable CONSCIOUS CLUB heroes such as Veja, Dawn Denim, Sandqvist, Kings of Indigo, Jan'n'June, Lanius, and Merz b. Schwanen. New highlights at SEEK also include the "Berlin Scents" format, featuring niche fragrance brands, as well as an activation with D2C Brands, opening up to the B2B wholesale business for the first time.

We are here to elevate your business

All formats have the same goal: to bring companies and forward-thinking professionals to the next level with new insights, trends, and opportunities. For this purpose, the organisers of the Premium Group bring the right people together to
the industry of tomorrow. The summer editions of PREMIUM and SEEK will take place on 11 and 12 July in the heart of Berlin: Station Berlin.