New concepts, new community, new vibe
The premiere of the large Premium Group event cosmos in Berlin was a complete success. The new combination of B2B and D2C, entertainment and edutainment, fashion and culture provided a lot of exchange, new input, ideas, contacts, 360 degree inspiration - and fun.
The rush on Thursday morning was great. From professionals to fashion enthusiasts, everyone wanted to see what happens when B2B and D2C meet on one site. What happens when a large, colourful, holistically inspirational hub is created for all topics related to fashion, trends, retail, culture, sexuality, marketing, social media, sustainability, NFTs, metaverse and much more. What happens when trade fair stands become experience spaces, brands meet consumers and a colorful stage program full of top-class edutainment is presented.
The number of visitors to the restart event is around 70% compared to before Corona. Satisfactory, but definitely optimisable.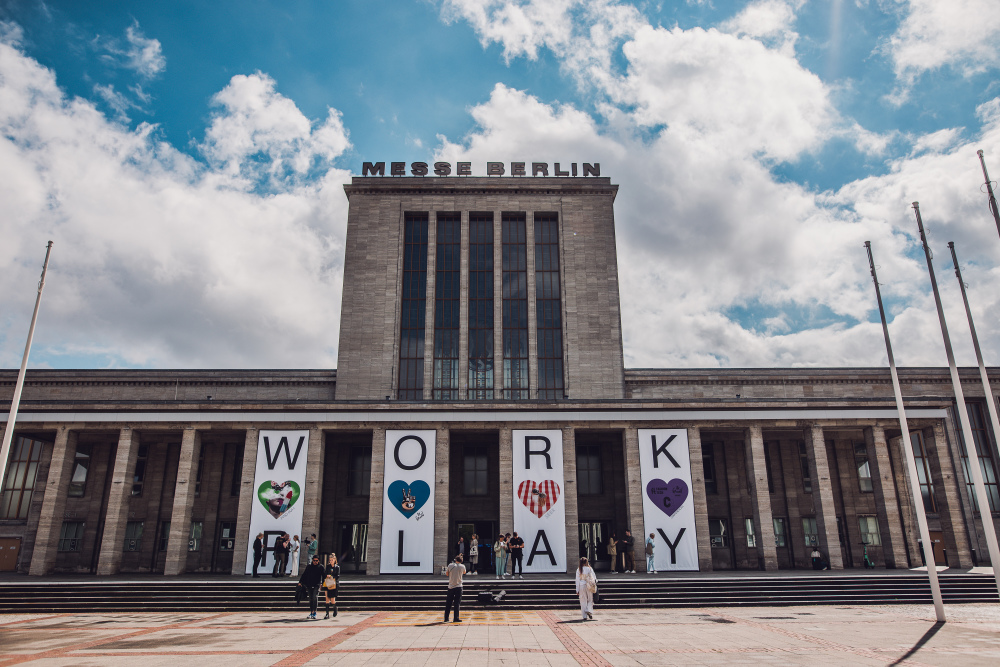 In focus: content & communication
With the conferences FASHIONTECH, CONSCIOUS CLUB Conference and The Ground Talks, the Premium Group Team put an additional focus on communication and edutainment. Important topics such as diversity, wellbeing, metaverse and sustainability were discussed and relevant lessons learned for the market, brands and consumers.
"Restart was an announcement!"
"It's been quite a rodeo ride putting together two B2B trade shows, one D2C festival, three conferences, parties, dinners and receptions for so many different audiences and all while the pandemic continues in full swing – barring the rain and flight chaos. I would have wished that even more visitors would have come, but overall the restart was much better than expected. It was definitely an announcement." Anita Tillmann, Managing Partner Premium Group
New togetherness, new exchange, new ideas
With the premiere of the festival for style & culture, The Ground, young consumers and Berlin communities from GenZ and GenY were part of the Premium Group event cosmos for the first time. Almost 6000 fashion enthusiasts and trade visitors came together at The Ground. Exciting conversations, interactive fire moments and cool shows created a special vibe in and around the Palais am Funkturm. The focus was on young target groups wearing, feeling and thinking. How brands can reach young customers, communicate with them and build trust and much more. Business professionals and fashion lovers: a match made in heaven.
New community through 'Larger than Life Ball'
On Saturday, the day with the most visitors at The Ground, the spectacular ballroom event, the Larger than Life Ball, curated by The House of Gorgeous Gucci in the summer garden of the Palais, caused enthusiasm. Numerous stars and friends of the international LGBTQ+ scene from New York, Rio de Janeiro and Berlin celebrated a colourful open-air party for over 5 hours with cool music and live MC, sensational outfits, plateau heels and wild vogueing and dance competitions on a water catwalk.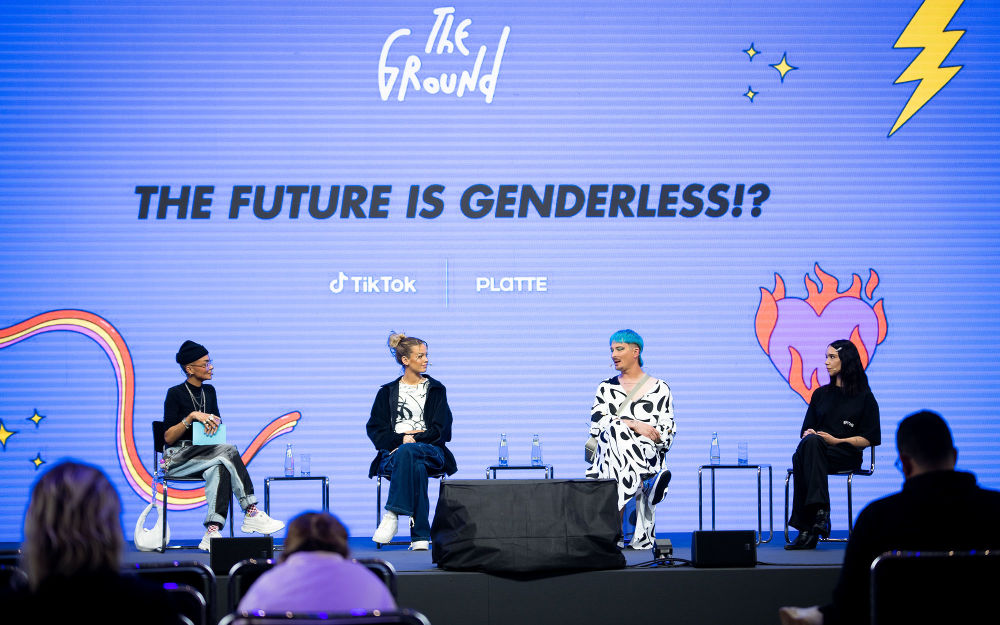 Must have PEACE charity initiative
The must-have PEACE merch collection initiated because of the Ukraine war in favour of Be An Angel e.v. was very well received. The sale of limited-edition clothing and accessories from Carry, Closed, Drykorn, Eastpak, Lala Berlin, Lee, Le Specs, MCM, Merz b. Swans and Wranglers as well as generous donations from Boss, among others, brought in a total of almost 15,000 euros. The remaining stocks are promoted and sold via influencer accounts.
Conclusion: "Berlin is set!"
"We are glad that after 2.5 years we have brought the entire industry together. Not everything was perfect, but a great basis has been laid for the coming seasons. The partners and brands see it that way too. The voices are consistently positive. It has been shown that the industry needs a platform to inform, connect, be inspired, meet in person and see new things. Berlin is set and we look forward to January and 20 years of PREMIUM." Joerg Arntz, Managing Director Premium Group
January 2023: Happy Birthday, PREMIUM!
The next Premium Group event cosmos will take place from Tuesday, January 17th to Thursday, January 19th, 2023 with a B2B focus again at the Berlin exhibition center. The focus is on a big anniversary: ​​the PREMIUM will be 20 years old! After the successful kick-off, the CONSCIOUS CLUB Conference will also be further developed for the next round.
The Berlin Fashion Week and Premium Group Events will take place at the same time again from 2023.
Facts
Premium Group event cosmos
2 trade shows:

PREMIUM and SEEK

1 festival: The Ground

3 conferences: FASHIONTECH, CONSCIOUS CLUB Conference, The Ground Talks

Over 800 participating brands

45,000 sqm total area

50 talks & panels with 85 speakers

Newcomer brands: 230 at PREMIUM, 134 at SEEK
Retailer selection
Allure (Sofia) | Antonioli (Milan) | Asos (London) | Brauneis (Frankfurt am Main) | Breuninger (Stuttgart) | BSTN (München) | Caliroots (Stockholm) | Cento Tentra (Japan) | El Corte Ingles (Madrid) | ​​Firmament (Berlin) | Galeries Lafayette (Paris) | ITK KIT (Riga) | Jades (Düsseldorf) | Jelmoli AG (Zürich) | KaDeWe (Berlin) | Marubeni (Japan) | Norse Projects (Copenhagen) | Outfittery (Berlin) | Peek & Cloppenburg (Germany) | Snipes (Cologne) | Sportivo Store (Madrid) | Steffl (Vienna) | Trüffelschwein (Berlin) | Urban Outfitters (London) | Zalando (Berlin)